APRIL
Make a (dainty) splash, April Babies!!
Here is your birthday gift
for real this time.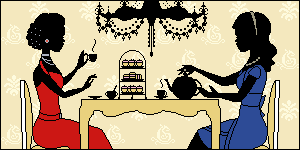 There's a tea party going on, if you didn't catch the pastel colored memo. A whole ton of activities for your delight!! New things may pop up, so you can check the whole
tea party section
for exact details. Now with special
AC's
!!
Afternoon tea schedule: