My entry for TSP 2010! Awsome theme. I'm not very accustomed with steampunk, I only rp-ed once in a forum but I do know the plot, the philosophy etc. Also DA search bar has been so good with me.
Here's my entry. She has a name, Amelia, and she is going to be an aviator, explorer of the air. I'm working on her for a week and that's what I have done so far.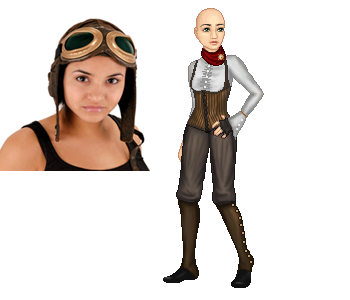 base:
http://www.watermelon-bubblegum.co.uk/index.htm
I stuck when it came the turn for the aviator hat. Total failure! You don't wanna se my attemtps.
I would appreciate any cc, redline, direction or advice on how to pixel that hat and I'd have no problem for comments on the rest of the doll. SHe isn't finished, she's gonna get much more clothing and shiny watches!
muchos kisses in advance!