[align=center]Do you recall, Abigail, when we were children in northern Maine?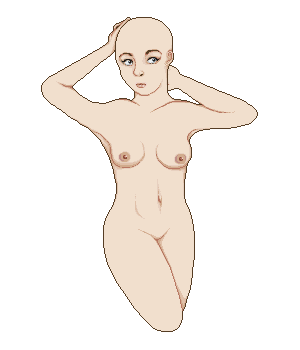 [/align]
copied from
DA
:
I was perving out on some fantastic pinups of miss Dolly Read from the 1960s, and was inspired to do some basemaking. Unforunately, I'm an idiot and decided to go with an original pose, so no referencing allowed.
My usual shading style, I've been told, is hard to adapt, so I decided to opt for minimal shading on this base (and I do think she looks quite nice on a stylistic level).
Go ahead and edit this and use it and maybe even give out to the homies it. I'm all right as long as I am CREDITED. Credit me!
And I wouldn't mind a link if you use her!