This is the first base I've made in probably 3/4 years :O Lol
It's something I'm really not good at but would love to improve on, so any CC would be amaaazing.
This is actually a remake of a base I made a few years ago (that I don't think anyone ever used, lol). I liked the pose cause it's pretty much a me dolling pose.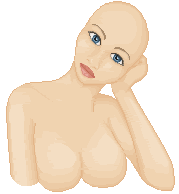 This is the original base. I'm hoping there's some improvement, lol.
(You may have seen this elsewhere cause I've posted it to a couple of forums)