Durr, I can bez creative with titles.
[align=center]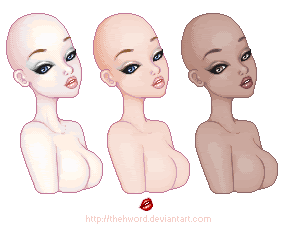 [/align]
Here's the large version, as per requests!
Soooo proud of this one.
I hope you'll use it!
It's funny.. I actually made the larger version for Nevere's av sometime ago, and then DragynFaerie needed a smaller, asian version of it for a contest. That one was already completely finished, so I posted that first, but then I realized that the eyes and some features on the bigger one were almost unrecognizable from the edit I'd made on the tiny one. D: Therefore, I had to --completely-- remake this big one. YOU HAD BETTER USE IT. lol xD
[align=center]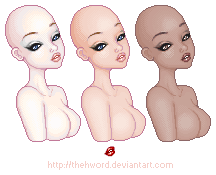 [/align]
This base wasn't really going to be released, but after some poking in dollchat, here's the teeny version, since I figured not a lot of people would use the bigger one.
I hope you like it!