Sooo... I disappeared for a few months, but I'm still alive. I'll probably post for a week or two and then disappear again... and repeat. >_>
Here are two bases I had sitting around on my computer but never released: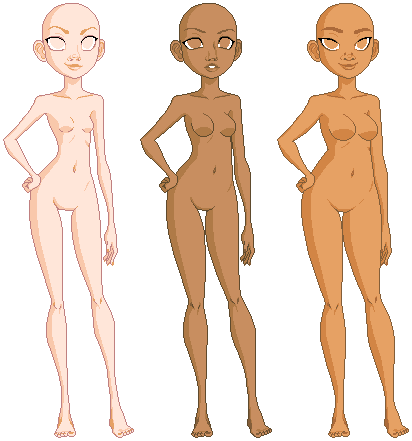 This is from a KiSS doll/dress up game project I was working on a while back that I've since abandoned.

This one was just a random doodle.
If you use either please link back to
my deviantart page
. :)