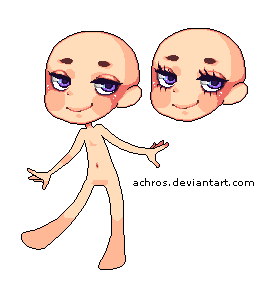 There's not enough big-headed bases in weird poses. Thing is pretty androgynous, so I just slapped some pretty eyelashes on an alternate head and called it done.
Head is heavily shaded but dither-free, and the body is minimally shaded for your convenience.
+ All edits are ok
+ Do not frankendoll/base
+ Do not claim as your own
+ Credit my deviantart if you use, please.