I am offering:
Fullbody or Portrait. If small, I can do multiple characters/people in the same image.
Auction Start Time
: April 26, 2015
Auction End Time
: May 9, 2015
I like to make:
Fashion, flowy fabrics, and rich colors. I'm not a big fan of pastels. Detailed things are awesome, and I don't bat an eye at interesting hairstyles.
I don't like to make:
I'm not a fan of realistic dolls, or self portraits. I never feel like they're accurate enough, so I miss deadlines when attempting them.
I absolutely WON'T make:
Gore, or anything Explicit. Not a fan. Also, I won't make very large dolls (like your typical traced-base size). They never turn out well, and I refuse to give subpar work as an auction win.
Examples of my work: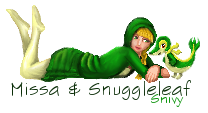 Remember:
Bid increments must be at least
5
but no more than
20
.