Moderators:Keke, Phoenigette
Celebrity

Posts:343
Joined:Thu Jul 31, 2008 6:56 pm
---
Super star

Posts:3625
Joined:Wed Apr 22, 2009 8:39 pm
AKA:This says something different when you're not looking
Dolling Style:Pixel
Avatar Base:https://www.deviantart.com/loulabeiie
Location:Rerouting. . .
I love the eggplants!
---
Super star

Posts:2191
Joined:Wed Jul 28, 2010 1:22 am
AKA:Two Piece Chicken Suit
Avatar Base:http://ubiique.deviantart.com/
Location:Florida
Contact:
ROOSTER. I am so getting one of those at some point. =| I need that.
Avatar by Ody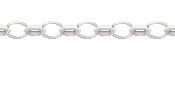 I'm collecting chicken things. Indeed.
Glam. Kssh. Ksssh. I am your rooster. Kssh. Kssh. Join me kssh on the feather side. -Darth Rooster
---