Moderator: Phoenigette
This month's winner is
Jay`
!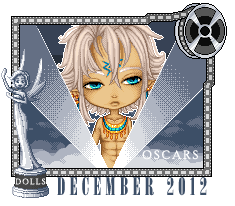 Av by Hollay

Please do not PM Em for any reason; contact any of the other moderators instead!
---
Cast

Posts: 64
Joined: Sat Jan 14, 2012 11:06 pm
Dolling Style: Pixel
Avatar Base: bluecandycane @ dA
Location: With the unicorns
Contact:
Woooww~ Didn't realize I had won an Oscar until now.
Thank you!
---