[align=center]This month's winner is
Aceldama
!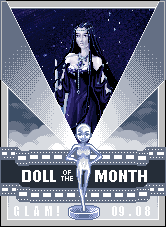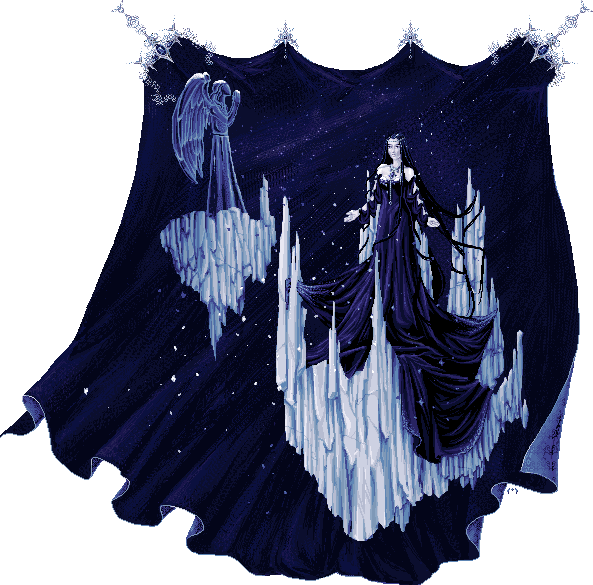 Tell us, what inspired you to make this doll?
Sometimes one has dreams, that cannot be forgotten, and so was with me in October '07. I saw that cold and snowy concert(or a singing half-frozen woman), feeling, that outside was sunshine, people and what we call life. The main idea of all that was to show the distance between the image(however emotional and touching it is) and the one, who observes it, not able to understand it till the end.
This was obviously a very time-consuming piece, but on which element did you spend the longest?
I never draw single elements, but the whole image altogether. The worst time-eater here was what you don't see here: there had to be a staircase, which I was remaking thousand times.)
Why did you choose to go baseless for this doll instead of using a base? Do you plan on making a base out of this and releasing it?
Just being lazy. I mean using the base you should first of all choose it, reshade it, put all the elements together according to it (I mean the angles and all). Isn't it easier just to sketch it and shade just what you need in one particular case.) I'm not going to release it because in fact there is no base, but a face with arms.
Can you tell us a bit about the story behind this? Who is the woman featured prominently atop the iceberg, and what does the angel signify, if anything?
Basically the whole image should represent fragile beauty and soul, and how remote it is from our routine.
Looking back on your work, as amazing as it is, would you say there's anything you wish you could change?
Many things.) First of all, the angel (angle of view, colours, pose), the curtain (on some backgrounds it really looks bad with that little AA), and to reduce the whole number of colours. It is almost monochrome, but totally there are more than 75 colours.
Thank you for support<3
[/align]