[align=center]This month's winner is
Wish
!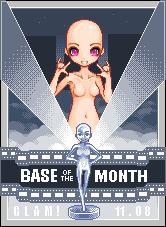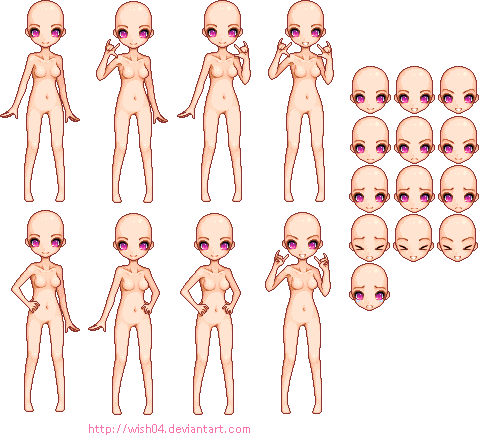 I know that this base came about through a tutorial, but was there anything else that inspired you, like a particular person or character?
What probably inspired me were some of those bases that have the really small feet, those bases are so adorable! Also, since I made that heart base, I wanted to make another base that represented 'love' in a way, so I chose the sign language symbol for 'i love you'.
I remember making that symbol was really popular among the kids in elementary school.
Not only that, but for the tutorial itself, I wanted to create some sort of a unique pose that I haven't seen instead of the standard standing pose with the hands on the side. (ended up making that pose for the set anyways
)
How many different poses did you think up before settling on these eight?
I came up with just these eight for the set. After those poses were created, there was this one other pose idea that I wanted to do specifically for one of the expressions, but the arms/hands outline didn't turn out very well so the idea was dropped.
Judging by the SEVERAL expressions, is it safe to say that you like making different expressions? Of the many you created, which is your favorite?
Hahahaha...YES >w< I absolutely LOVE making different facial expressions XD Even the weird ones like the DX XD >XD are really fun to make. Even if people don't use them very much, I still enjoyed making them. Those are also my favorite expressions out of the ones created. Second would have the be the sad faces, love the eyebrows.
Do you think you'll return to this base and make more poses? If so, what can we look forward to in the future?
Hmmm, I don't know if I'll ever return to this base and make more poses for it. If the inspiration hits, maybe I will, if not...then it stays they way it now.

Looking back, is there anything you want to change now or wish you had done differently?
Nope, I think it looks fine they way it is ;D
Thank you guys so much for my second Base of the Month!~<3
d(>w<)b[/align]