Winners: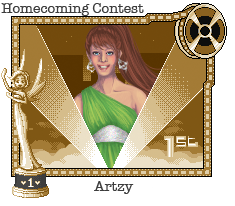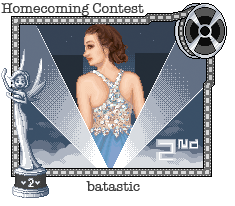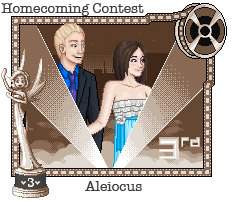 Congratulations and thanks for entering!
Any Questions or Concerns, please go
here
or PM Dragyn.
Av by Hollay

Please do not PM Em for any reason; contact any of the other moderators instead!
---
Producer

Posts: 2767
Joined: Sun Aug 02, 2009 6:42 pm
AKA: Quoth The Batty
Dolling Style: Tool and Pixel
Avatar Base: dnya.deviantart.com
Location: flying around on a broom
Contact:

base by
artzy
name to appear on award if I get one: Batastic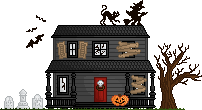 by
Mokia
---
Gaffer

Posts: 2754
Joined: Thu Apr 21, 2011 2:35 am
Dolling Style: Pixel
Avatar Base: Blood-Cocoa
Formerly: Sweet Raspberry Tea
Location: SoCal
Contact:
I tried tooling! : D
also 4br4 is fine vuv
Also I hope there's no size requirements, I made it as small as I could without losing details haha
My Site
-*-
My dolling sister
-*-
Avatar Base

---
Super star

Posts: 1204
Joined: Tue Nov 02, 2010 11:09 am
Dolling Style: Tool and Pixel
Avatar Base: Aerieyena
Base
Made it in time! XD Totally forgot the deadline for this event so I started this doll about 2 days ago
name on award: Melaine
Edit: Just moved the doll to another folder
Last edited by
Melaine
on Sat Oct 18, 2014 4:17 am, edited 1 time in total.
---
Celebrity

Posts: 319
Joined: Sun Apr 07, 2013 1:47 pm
Dolling Style: Pixel
Avatar Base: Hollay
Location: Magicland
Contact:
Bases by
base-o-holic
Name on award should I get one: Aleiocus
---
---
Super star

Posts: 561
Joined: Sat Jul 12, 2014 5:23 pm
Dolling Style: Tool and Pixel
Avatar Base: all me
Location: California
Contact:
Here she is finally
Thanks for waiting C: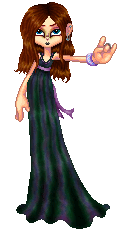 base by wayuki
http://www.wayuki.net/
name to apeare on award if I win Mogget
---
Silver Screen Legend

Posts: 1869
Joined: Fri May 08, 2009 1:57 am
AKA: Bree
Dolling Style: Tool and Pixel
Avatar Base: Duckie
Location: Debb's Box ;)
Contact:
Contest is now closed and voting is up! Thanks to everyone who entered (:
---