[align=center]This month's winner is
Chama
!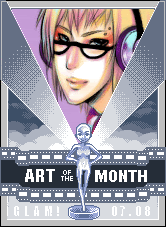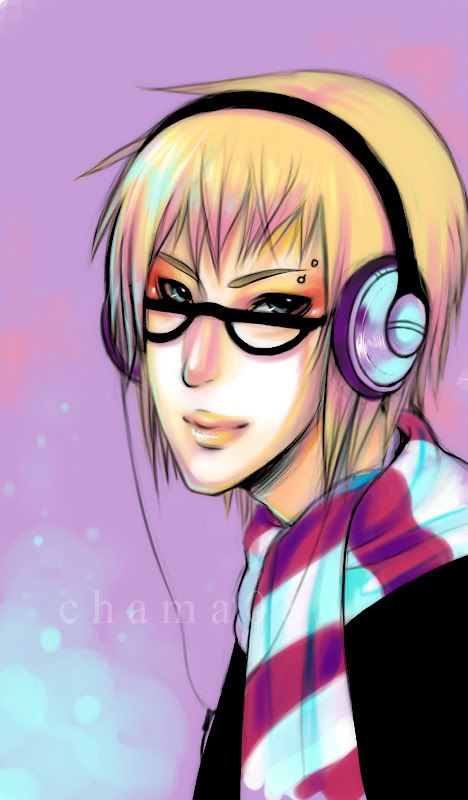 Tell us, what inspired you to make this piece?
I was actually just making portraits for my characters, for a page on my website. Simple enough. :]]
What made you choose a portrait pose? Do you enjoy making faces, was it the detail you could add or something completely different?
I did a portrait because I -do- love drawing faces! Also, maybe because I'm a bit lazy... I find a portrait to be much faster than anything else. I also like drawing the facial expressions of my characters to sort of show their personality just by a glance, so I hope I got it with him.
The faces on your works are always so unique and striking. How long did it take you to master drawing facial details, or are you still working on mastering them?
Really? XD I never thought this of my stuff. I'm definitely still learning. I'm going to school for illustration, but I'm far from professional and I've got a ways to go. I've only taken one portrait class, but I practise constantly on my own. Even though the faces are from my head, I try to take what I've learned drawing from life and apply it to my own style. :]
This guy is obviously pretty cool to hang around with, but what is his story? If he doesn't have one, what do you think it would be?
He doesn't have a background story, just a lot of personality. He started out as just a name for one of my ball-jointed dolls. I bought Jaehee a pair of tiny red glasses, then jokingly decided he liked tea and scarves, and it just kept growing from there -_-; My imagination won't stop. Even the tiny cactus on my table has a personality, so that's really it for Jaehee. He sort of took off running and now I doodle him all the time. (*hides doodles*)
I think if he did have a background story it wouldn't be anything too adventurous or exciting. He's a pretty relaxed guy; he takes things as they come but doesn't go out looking for the unexpected, you know? He's just a cool guy. 8D
There are so many details and intricate design-work on this piece, but are there any things you wish you'd changed now?
Oh, definitely, almost everything. I wish I'd done cleaner linework but I was being lazy, I wish I knew how to make some areas in my colour shading sharper, there's this bit down by his scarf where it didn't get coloured properly because I forgot to scroll down and was zoomed in too far. I feel like the whole thing's actually kind of sloppy, but I was experimenting with colours so I can sort of forgive myself.
Thank you guys so much for voting for my portrait. ; w; There was a lot of awesome art to choose from so I feel very honored;;;
[/align]