This month's winner is
Pyrochan
!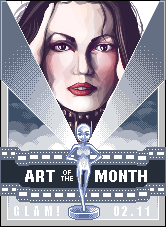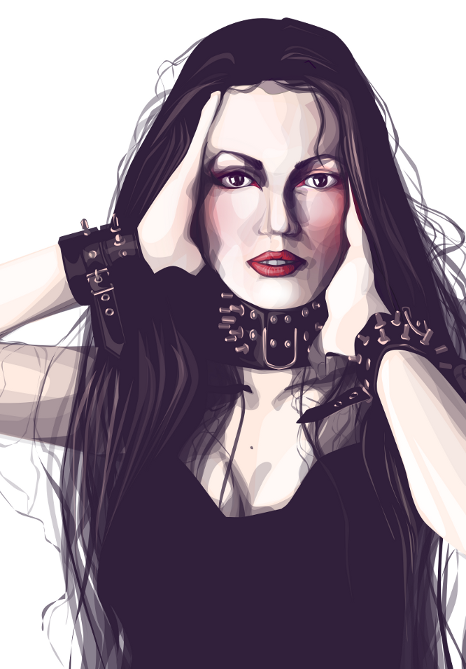 What's the story behind this piece?
I had just downloaded the epicness that is Inkscape and was desparate to make something, anything, so I went hunting through the dA stock for a picture to eyeball.
What is your favorite part of working with vector art?
Vector art is very similar to pixel art. You lack the ability to blend like a brush instead you can either use just solid colours, or layers of low opacity or gradiented shapes (which is what I do). It's also less... fluid than drawing as one works with anchors not a pen so it's a challenge, and I love a challenge.
Was any part of this more difficult than the rest? Was any part surprisingly simple?
The most difficult bit was drawing it out in the first place. Because I was eyeballing where to put highlights and shading was already there, it was just a matter of translating what I saw to the drawing. But as mentioned above you draw with anchor points so it was odd getting all the shapes and such right.
How long did this piece take you to do? Is that about average?
About 6 hours because I spent the first hour or so going "ooo that's what that button does" as I was using a brand new programme.
I generally don't time my work because it's done when it's done, whether that be 10 minutes or 10 days.
If you did this over, is there any part you would have done differently?
I find the shading of her chest not as smooth as the face and the hands lack definition (which the photo also lacked) so I think I would use imagination to make the hands more than odd shapped blobs.
Thanks so much for the oscar ^^