So yeah...been a while since I've been here!
I tried out the base race to help get back into dolling, but I ended up being too slow. 8<
I did get some nice dolls out of it anyway though, so I'll show them off here. lol

Base
I just instantly wanted to doll Spike on this base for some reason...
Base
My friend's character, Topher. =D
I suppose I could have added more details, but I didn't want to cover up my shading.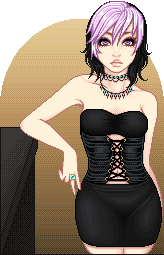 Base
A very minor character of mine, I think this turned out okay.
I learned that I really suck at shading leather, too. xD

Base
Another character of my friend's. x3 I used him because he always wears scarves.
I have two versions, because the plaid covered up my shading.
Base
This cute base was used for my self portrait, and I added a simple animation.
Base
...Applejack. xD Again, I had to. But, enough ponies.
My base
Taiwan, for the Hetalia collab. Huzzah! I think I'll be claiming a few more, actually. lol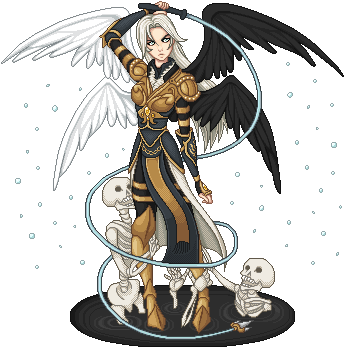 Base
This is my entry for a contest at Pixel Princess. =3
The skeletons were drawn without reference, so they're not perfect... xD Oh well!