Some recent things.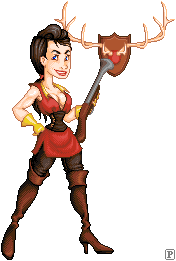 base
Female Gaston for Lady Wrath's contest. I was actually gonna go baseless on this one, but then I found this base which is almost an identical pose to the one I'd sketched out. I'm pretty proud of how the boots and pants came out, especially since this is larger than I usually work.
base
Gwen's characters are adorable and you should all doll them too.
I had fun with the face edits on these guys. This is a gift, so don't adopt.

base
And a tiny version of my own characters. I think I'm going to use these prep bases more often. I like instant gratification dolls.