Haven't uploaded anything since october so here we go. my entry for the Murder Mystery Pageant My Colour is Bulgarian Rose. I went layered ballgown inspired by The Phantom of the Opera Red Death costume, because yay.
baseless, referenced from
faestock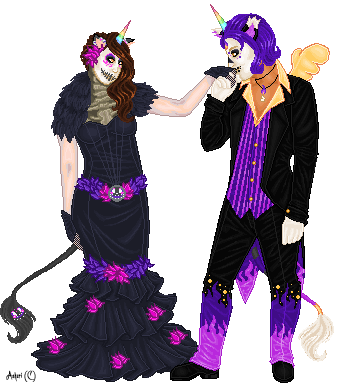 one of my holiday gift exchanges for Porcelian-doll. our unicat characters Sugar and Ember.
baseless, referenced from
senshistock
holiday gift exchange for Hellcat-siya. her Sailor Anahata.
baseless, referenced from
faestock