Specifically for Ody, doll yourself prepared for the zombie apocalypse and together we will SURVIVE. Basically, you should be in zombie-fighting clothes with your weapons. Also I was thinking maybe we could each sign up to 'bring' something (water, food, extra ammunition, flashlights and batteries, etc; basically any survival stuff) and then you can doll that prop as well and we'll put them all together in the center as our supplies store. Obviously more than one person can sign up to bring a supply, but we don't want everyone bringing the same thing. Depending on how many participants, I would say maybe three people per supply?
Looks like we'll be using the Duckie exclusive! Don't worry about claiming poses; just use whichever you want.
Deadline will be tentatively be August 8th, two months from today. If that's not enough time, let me know, and we'll extend it. And I'm keeping it open until then; if you want to join a day before and then get your doll in on the day of the deadline, that's 100% okay by me. We can never have too many people.
Participants:
-Bookhobbit (water)
-Ody (Team Leader and Homestead Provider)
-
Starairi (medical supplies)
-Momma2Boog (ammo)
-AxxKat(weapons expert, bringing extra weapons)
-OneSmartChicken (canned food)
-Shannon (blankets, stuffed animals)
-
mybeautifulparanoiax (twinkies)
-
Unpleasantmandy (medical supplies)
-Poe (MRE's)
-Spyder (Molotov cocktails)
-
Kali_Sedai(radios)
-Hatshepsut (?)
-
Szaffi
(ammo)
-Kryshna(water)
Needed supplies:
Water (2 of 3)
Canned food (1 of 3)
Medical supplies (2 of 3)
Flashlights and batteries (1 of 3)
Blankets (1 of 3)
Ammo (2 of 3)
(feel free to suggest something else!)
Finished dolls: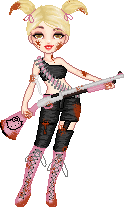 Bookhobbit, Axxcat, Starairi, mybeautifulparanoiax, unpleasantmandy, Szaffi, Kali_Sedai, Axxcat's two friends - made by Axxcat, Poe, Kryshna, OneSmartChicken, Ody
Finished supplies: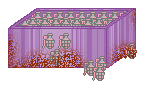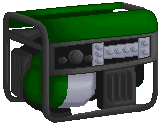 Bookhobbit, Starairi, unpleasantmandy, also unpleasantmandy but for paranoia, Szaffix2, Axxcatx3, Kali_Sedaix2, Poe, Kryshna, OneSmartChickenx2