GLAM! Summer Olympics Collab: Anime!
Call an anime character(s) (PLEASE SPECIFY WHICH ANIME!) and you'll be added to the list below!
Buddy system, people! Try to make sure that there are more then just one doll per anime so when we make the final collab image, there'll be lots of groups!
Base will be Halli by Bri!
Animes/ Characters:
(Just because an anime/character you like isn't on the list below doesn't mean you can't call it!)
Attack on Titan:
Mikasa - AxxKat
Eren - bubblegumribbon
Annie - StormNicki
Jean - StormNicki
Marco - BTD
Sasha - BTD
Full Metal Alchemist
Winry Rockbell - AxxKat
Olivier Mira Armstrong - AxxKat
Alex Louis Armstrong - Krahka
Izumi Curtis - Mokia
Sword Art Online
Asuna Yuuki - Keke
Lucky Star
Konata Izumi - Kelly Ann
Kagami - bubblegumribbon
Osomatsu-San
Ichi - paperraine
Kara - paperraine
Sailor Moon
Pluto - Kenly
Finished Dolls: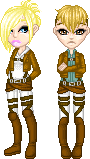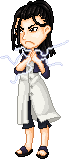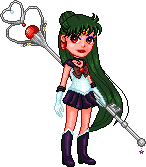 AxxKat // Kelly Ann // Nicki // Nicki // bubblegumribbon // Mokia // Kenly