GLAM! Summer Olympics Collab: Video Games!
Call a video game character (PLEASE SPECIFY WHICH VIDEO GAME!) and you'll be added to the list below!
Buddy system, people! Try to make sure that there are more then just one doll per game so when we make the final collab image, there'll be lots of groups!
Base will be Halli by Bri!
Games/ Characters:
(Just because a video game/character you like isn't on the list below doesn't mean you can't call it!)
FallOut 4:
Piper - AxxKat
Hancock
Preston
Codsworth
League of Legends
Illaoi - AxxKat
Jhin - Tonini
Zyra - AxxKat
Final Fantasy: Type-0
Cinque - Keke
Skyrim
Cicero - Lex
Bioshock
Sander Cohen - Kelly Ann
Elizabeth - Kelly Ann
Little Sister - AxxKat
Sofia Lamb - buttons
OverWatch
Mei - Krahka
Tracer - Melaine
D.Va - paperraine
Mass Effect
Mordin Solus - Krahka
Kaidan Alenko - Ruby
Dude!Sheppard - Ruby
Injustice
Harley Quinn - Sweets
Wonder Woman - lex
Lollipop Chainsaw
Juliet - Sweets
Fire Emblem
Niles - Lyricanna
Borderlands
Mad Moxxi - Kenly
Finished Dolls: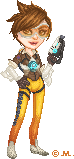 AxxKat // Melaine // Velly // tonini // AxxKat // paperraine // lex // Lyricanna // lex