Most of these I will be selling in my shop once I get everything going. I will do base edits to get your order right.
Dash:
Ponies: Ponzell(BTD), FrostBite(SN), Butterscotch,Bubbles, TribleFlame(SN), Seashell, SarahMerian(SN) and SarahMerian with her pets.




ClintEve:
I am looking for a good name for this one.
Ponies: Just this one so far. This is Clint Barton

Dinkies:
Everybody should know these. I am still doing them and they will be in my shop as usual.

Happy:
These are one of the fun ones.
Ponies: Seashell, Ponzell(BTD), Nuckleeve, Oarfish, Hippogriff, Fluttershy as as winged Merpony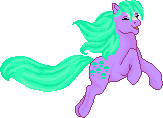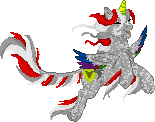 Tiny Love:
I adore these and went crazy.
Mares:
Ponies: AOT Scouting Legion*Sisters*, Forest Pearl(OrchidLove), Flaria(Forgot), Rapunzel Marigold(Marigold), Hyacinth(Marigold), OrchidLove(Orchid Love), Spotted(Forgot)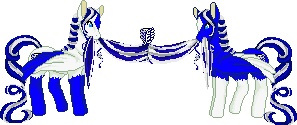 Stallions:
Ponies: ThunderCloud(SN), Galileo(SN), Different Buckskins
Foals:
Ponies: Ranjura(SN), Kym(SN), Lucus(Kenly) Josh(BTD), Cassy(SN), Blacktigerdream Ali(BTD)


Groups:
I can put the ponies together anyway you might want them. Parents, Lovers(Even same sex couples!), parents with foals, grand parents with foals, aunt's/uncles with foal, friends...Pretty much anything. I tag with couple names.
Ponies: RioKuraFish(Forgot owner*parents with child*), RedLove(Orchid Love*Lovers*), Mora(BTD)+Ranjura(SN)*Lovers*, Josh(BTD)+Unknown*Lovers*, Eugene(BTD)+Lucus(Kenly)*Great-grandfather with great-grand child, Blacktigerdream as Alicorn(BTD)+Marigold(Marigold)*Friends*, AOT Scouting Legion*Brothers*
Red Racer's Profile:
These are gifts/Special Events/Sale(RL Money). These are not easy and I want them to stay super special.
Ponies: Twice as Fancy Seashell/Butterscotch & Bubbles, Seashell, SarahMerian(SN), Ponzell(BTD), Kenly(Kenly), Eugene(BTD), Buttons(BTD), Butterscotch, Bubbles, Mora(BTD), Marigold(Marigold), Lucus(Kenly), Lady Laverne(BTD), GoldenLove(Orchid Love), Frostbite(SN), Cospas(BTD), TribleFlame(SN)