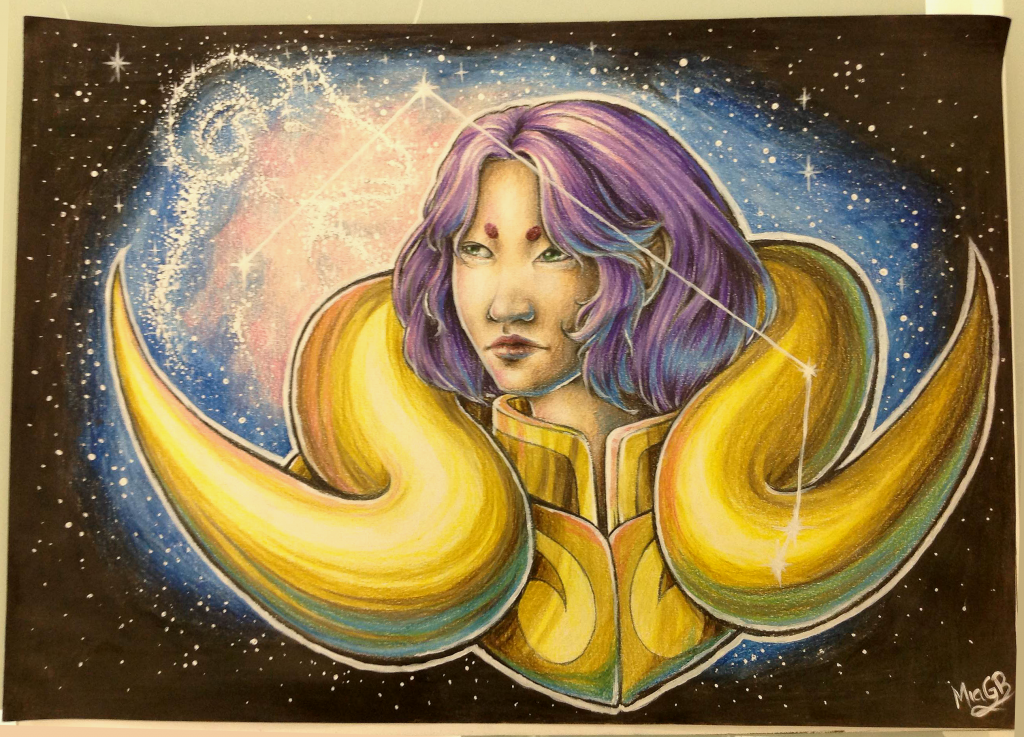 Aries Mu, from Saint Seiya. (:
At first, I'm sorry for the bad quality, I made it in an A3 sheet and my scanner is A4 size.
I want to draw all the 12 gold saints, but I don't know if I'm really going to. I'm just goint to do draw Taurus Aldebaran for sure.
Made with color pencils and black and white acrylic paint.