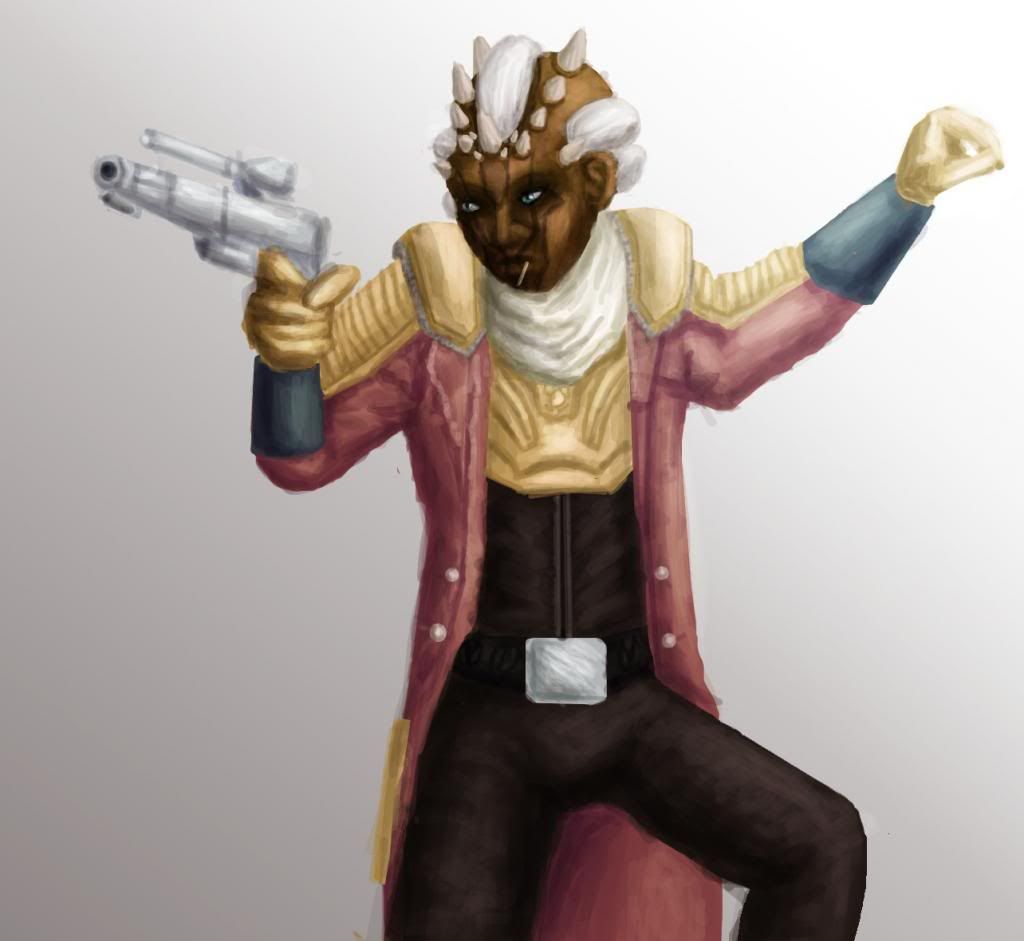 Made this a bit ago and finally decided to post it on places because if not now, when? (Never could work, I guess?)
Anyway, this is one of my SWTOR Smugglers, Aduzeel, in a pose that was blatantly aped from an iconic Han Solo promotion photo. Not traced though, I'm not THAT much of a barbarian. I just wanted to pay tribute to the patron saint of smugglers.
This was mostly an experiment in making digital art from scratch, without a sketch that I drew on paper scanned in as a starting point. (It doesn't help that I don't have a tablet.) The whole thing was a bit of a headache, and it's probably best for everyone if we pretend he doesn't have a gun because it is completely the worst gun I've ever drawn, but I like everything else quite a bit.