So it is a small step from dolling to painting little itty bitty figures that can be used for say: boardgames.
And here are a few of the earlier attempts. These are all figures from the boardgame Descent. I painted them with a itsybitsy brush and all.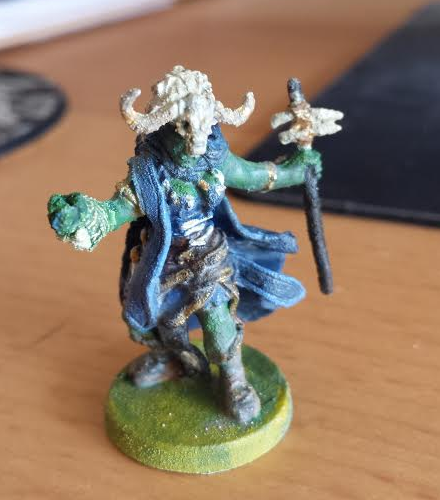 I have no pictures of our later attempts. But Five has been improiving on painting as well, and we're making headway through al the figures. Game is good, too.