I'M BACCCKKKk
Raven, love it
cause youll have so much more interesting areas to work from, your gown will look scrummy, You just need to start blocking out your colours to get the shading under way.
Amy i'm loving it
It definately getting there. Yes steal the colours, but blend them with your base tone to give you a palette.
We're gonne start cleaning you up though i think.
If you go back to the first layer where you drew your oringinal "block" for the dress, and select the space around it.
Next thing to do, is go layer by layer, on all the ones you've shaded on, and just press delete. This will get rid of all the excess shading thats overrunning the dress "block" and from there you'll be able to see how you're working, before we tweak on final shadows.
Marly ( XD)
Lovely gown Sis, i did notice you stealing your lines on DA as well
LOL
only thing thats thrown you a little bit off kilter is one fold. Going from the hip on the left, down the dress. As your skirt is flowy not skin tight, it kinda jars the eyes a little. It would be fine if the skirt is really tight over the legs, and alot of matirial is being pulled to the right.
I've done a couple of sketches to show what i mean.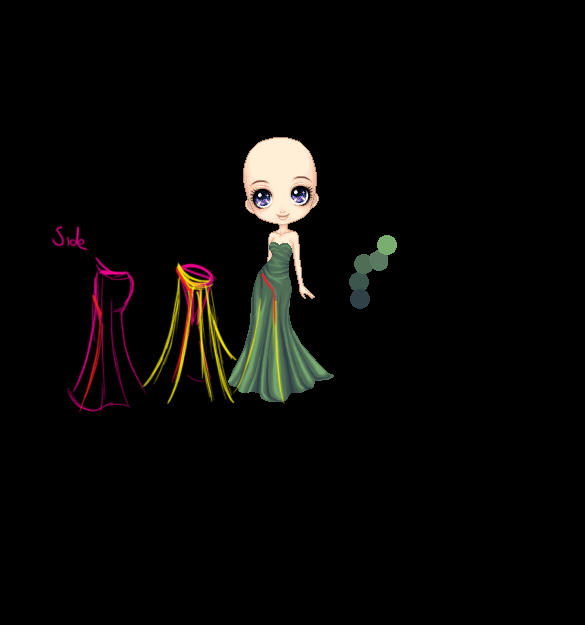 If you could tweak that fold so it doesn't cause that connection you'll be done with her gown XD
XD