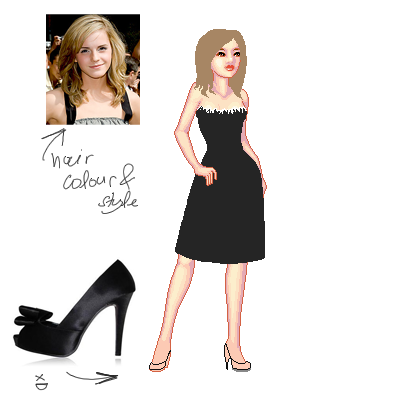 Base:
http://pathetic-krypton.deviantart.com/
Shoes officially hate me. And I was just about to announce I was getting better. The base's feet angle don't like me so I'm asking for help. I was thinking about making something like the shoe in the reference picture. High heel, black, fashionable (ignore Emma Watson on top, I was referencing her hair colour, still working on the hair shape).
Any help on how to place the pixels on that feet to make the shoes would be appreciated. Redlines highly encouraged, reference pics and examples also.
Thanks in advance!
-Evelyn